Most items ship via USPS, and international, although it takes more time, is also available.
I hope to wrap and pack your pieces as securely as possible, but if anything arrives broken, please contact me right away.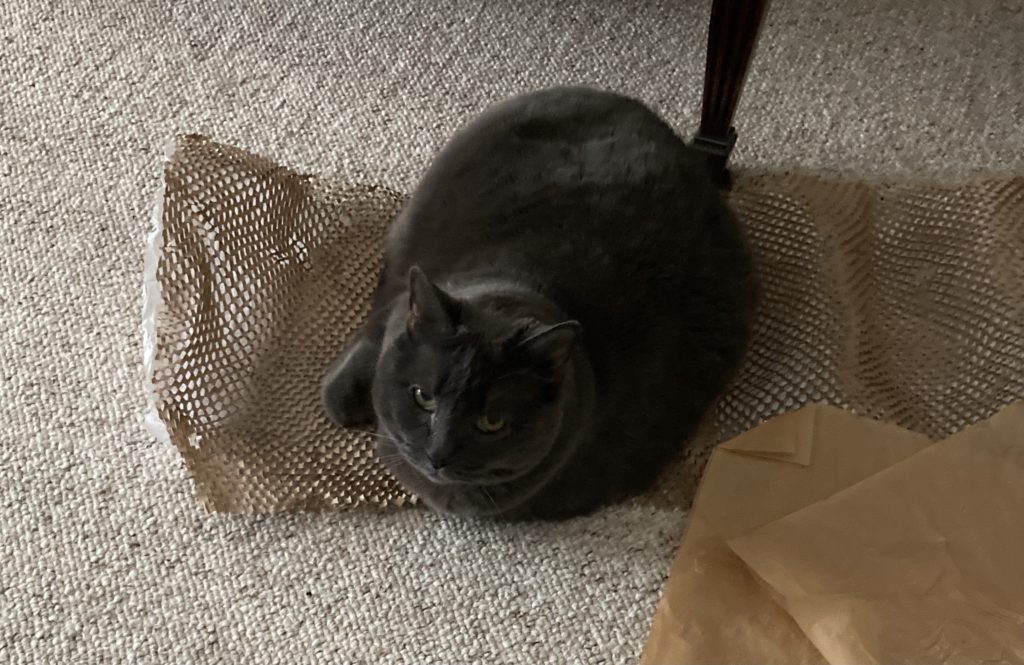 I attempt to reduce the use of plastic waste as much as I can in packaging your purchase—so I use recycled bubble wrap, cardboard, paper, and any packing peanuts are biodegradable. I hope you will continue the effort and reuse, recycle, or compost these materials as much as possible.
Recently, I discovered Ranpak (www.ranpak.com)- a wonderful material for cushioning pottery for mailing – works like bubble wrap but made entirely of paper. And one of my customers discovered it makes great entertainment for cats, too.