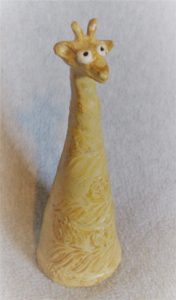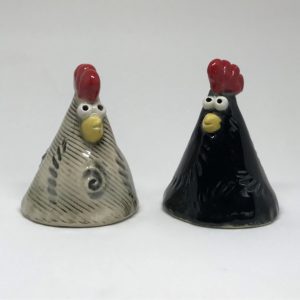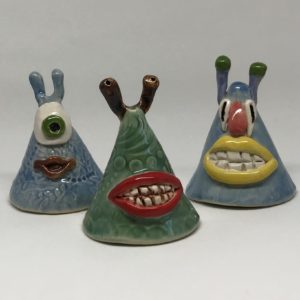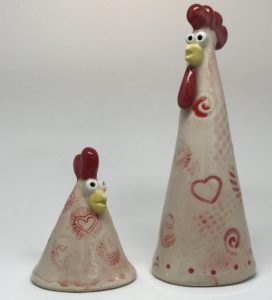 Crazy Critters and other Magic Salt Shakers-
It's not always easy to imagine how these work until you try it. So here is a bit more explanation:
How does the salt go in?

Bottom of Salt Shaker

There is a hole in the bottom – turn it upside down and pour in a tablespoon or so of table salt.

Where does the salt come out?

Same hole – When you shake the critter up and down, the salt comes out. Each shaker is a bit different, so test how much you need to shake for the amount of salt you want.

How does the salt stay in?

Inside View

Each critter is made with a double cone – the salt is contained in the space between the inner and outer cones. Don't overfill with salt. A couple of spoonfuls is enough.

What kind of salt can I use?

We recommend regular table salt or Kosher salt. Anything larger might not come out of the little hole.

What about Pepper?

Pepper worked fine in my tests. Use the regular ground pepper, not extra coarse.

Why shouldn't I wash these?

Since there is no way to remove the contents from the shaker other than by shaking, wet salt could form clumps or a solid mass inside, and fail to dispense. Just clean the outside if needed and avoid getting any water in the hole.

Contact us if you have more questions!
Save
Save
Save
Save
Save